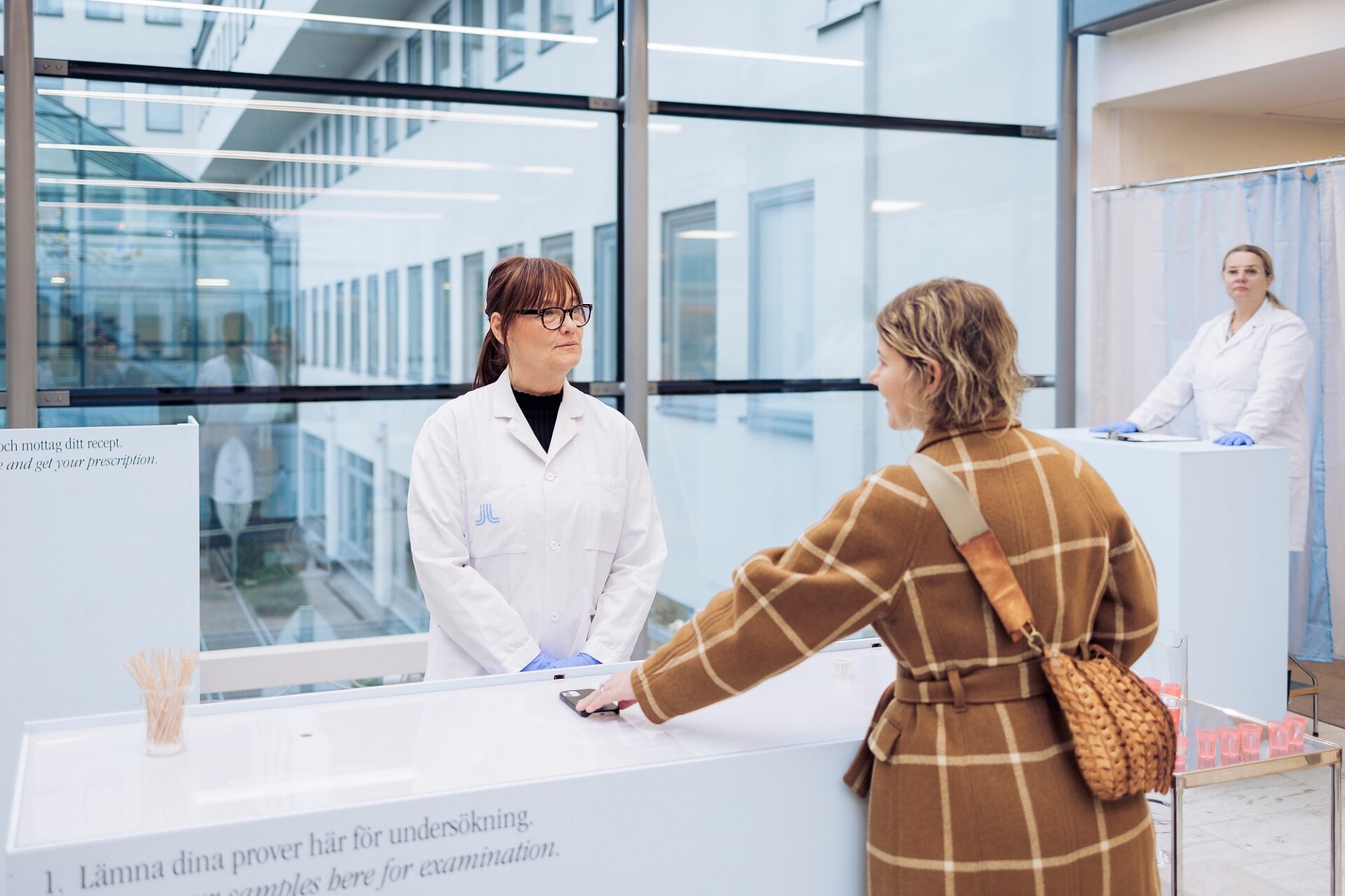 Welcome to the
Centre for Preventive Care
What if our society's focus shifted towards preventing illnesses? What if an AI could predict your greatest health risk and urge you to drastically change behavior? 
The Centre for Preventive Care is a speculative design project exploring the future of healthcare. 
In November 2022, the Centre for Preventive Care, set in the year 2052, opened its doors for a week inside the main entrance of Stockholm's Södersjukhuset hospital. 
During this event, visitors were invited to experience a healthcare visit in the future and to contemplate the pros and cons of prediction and prevention. 
Watch the film to see how it went: 
What do YOU think about this future? Join the conversation
or continue reading and learn more about the project.