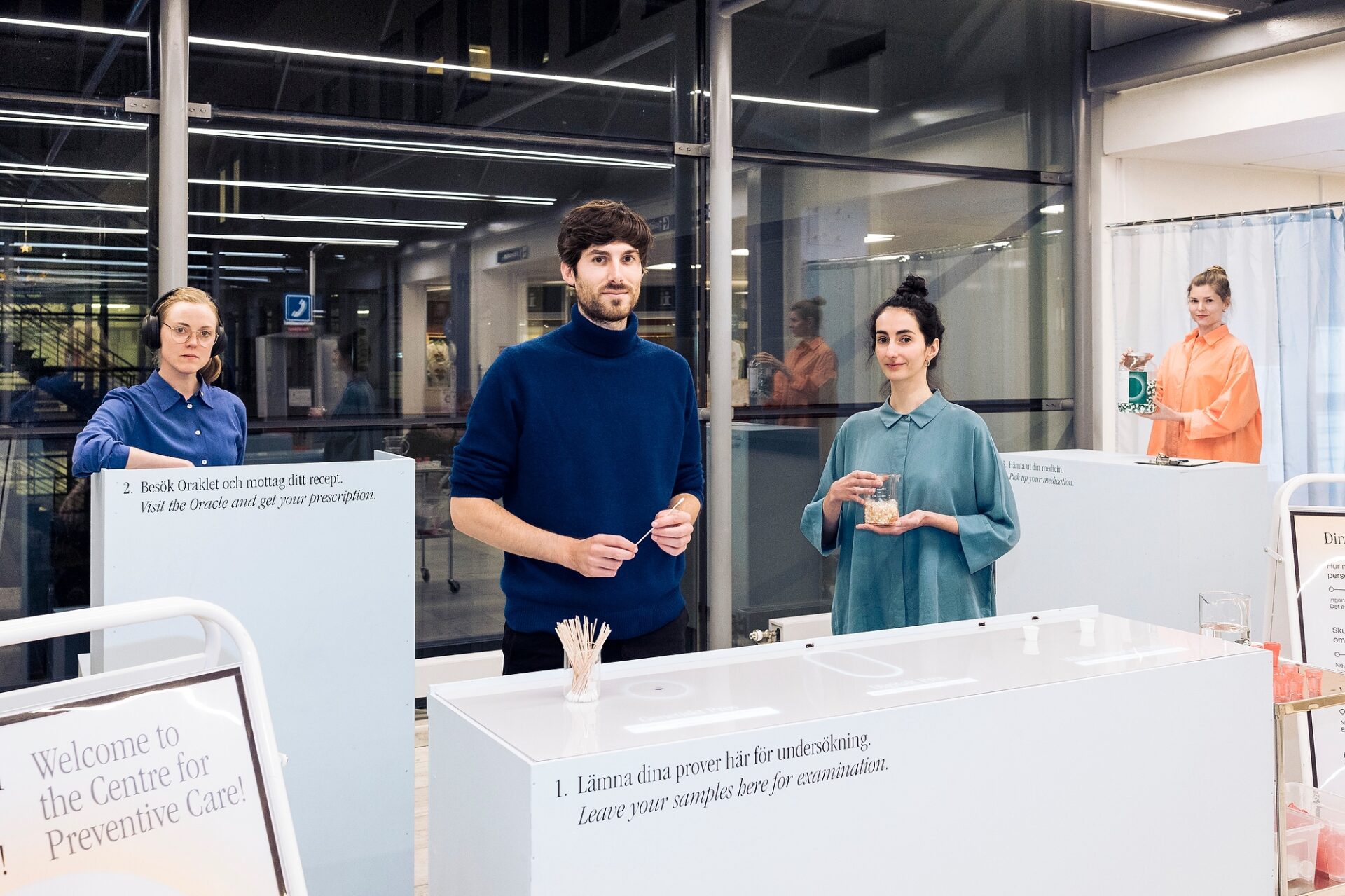 About the project
The Centre for Preventive Care is a project by Södersjukhuset's innovation department in collaboration with Bloom Type foundry.
With this project, we want to illuminate the possible consequences of technological and scientific developments we can detect today, in order to trigger broad, inclusive conversations about the future.
The project is financed by Vinnova – Sweden's innovation agency and responds to their call for future prototypes.
Future prototypes aim to make possible futures more concrete so that we can better imagine the futures we want to exist, how we can get there and how we can avoid the futures we don't want to create. – Vinnova
The Team
The core team:
Maria Stockhaus, Södersjukhuset 
Baptiste Guesnon, Bloom type foundry 
Clara Chague, Södersjukhuset 
Pomme van Hoof, Södersjukhuset 
Nora Linnros,  Södersjukhuset

Additional contributors:  
Our collaborator, Sofia Kax, Hälso- och sjukvårdsförvaltningen (HSF)
Our mentor, Paul Neeley, Neeley worldwide and School of Critical Design
Photography and film:
Stephanie Wiegner  
Actors:
Tage Granit 
Contact
Don't hesitate to contact us.
For questions regarding The Centre for Preventive Care,
contact Pomme van Hoof
For questions regarding the creative technology part,
contact Baptiste Guesnon (Bloom type foundry)
Bonus Material
Feel free to download the photos and film, use it as an example or draw inspiration from it. You can also recreate a part of the installation using the bonus material provided. This includes a desktop version of the Oracle and posters with questions to spark a conversation. If you need guidance with using the material, don't hesitate to reach out. Also, we would love to hear back from you how it went. 
In the media